High Efficiency Portable Manual Chain Block Hoist
Chain Block is engineered for portability. The GC-II Series has compact design and low headroom which allows installation in confined areas. Made of high-quality steel, it's perfect for construction application. The GC-II Series are hiigh-efficiency hoists with friction reducing roller and ball bearings produce more work with less effort.
The GC-II Series Chain Hoist is a portable lifting device operated by hand chain.It is suitable for use in factories,mines,farms,construction sites,wharves,docks and warehouses for installation of equipment,as well as for loading and unloading goods.It is specially advantageous for lifting work in the open air and places where no power supply is available.The chain block can be attached to a trolly of any type as a travelling chain hoist.It is suitable to monorail overhead conveying system,hand travelling crane and jib crane.

Technical Parameters for Chain Hoist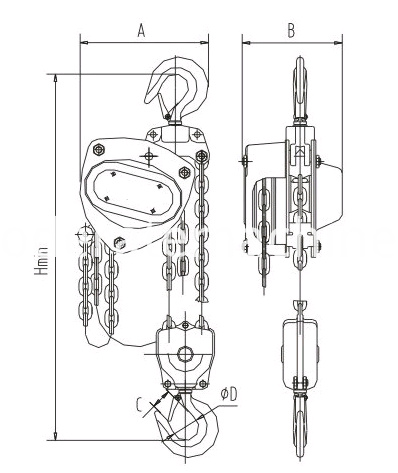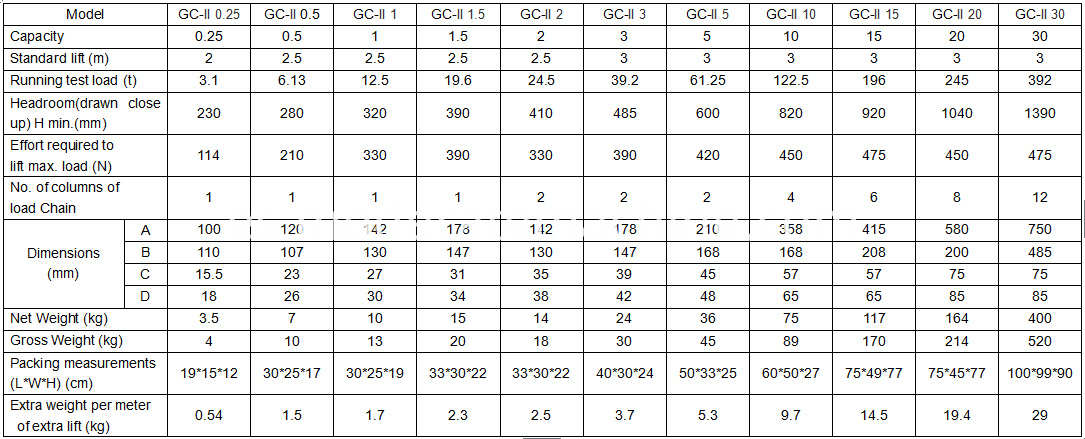 Main Features
Safe,reliable in openration with minimum maintenance.

High efficiency and small handpull.

Double-pawl brake system desigend for safety and reliabilty.

Roll-edge han wheel cover and two hand chain guides ensure smooth operation of the hand chain.

Double enclosure of the brake mechanism to keep out rain water and dust.

Safety factor:4 to 1.

Fatigue tested at 1.5 times of working load limit to 2000 cycles.

Standard: EN 13157.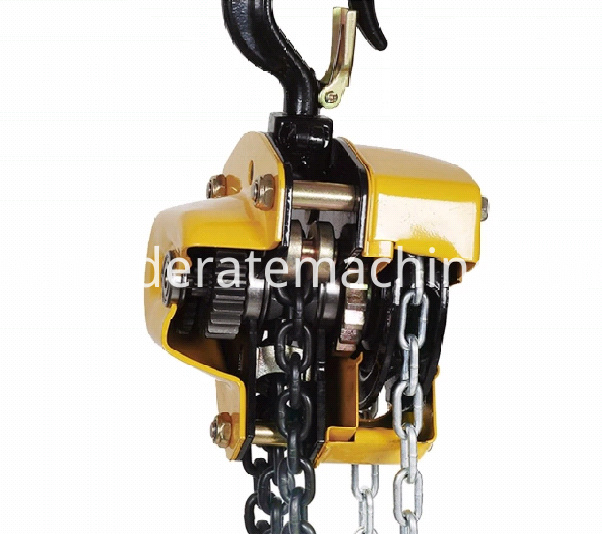 Our Advantages
1.Nameplate cover and handwheel cover are made of 1.5mm material while traditional chain blocks adopts 0.8mm-1.0mm sheet material
2.The adoption of electrophoresis in right panel and left panel components makes the panel more aesthetic than the traditional balckening way, and it works closely with the cover plate.
3.The guide wheel is made of integral forged steel .
4.The left and right panel adopts integral roller bearing, and the force is even during the test drawing
5. Accessories of upper hook and lower hook adopt the advanced Half type Yale design which covers the shortage of the former hook with steel ball bearing and hook beam.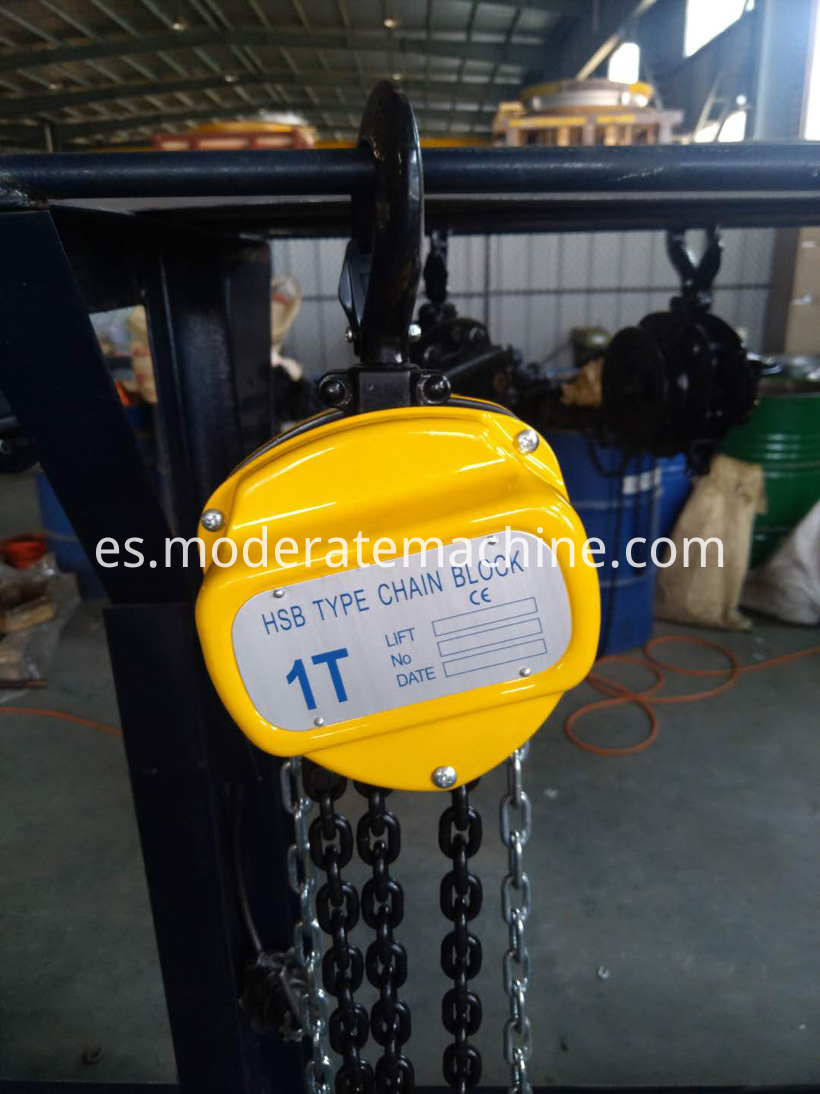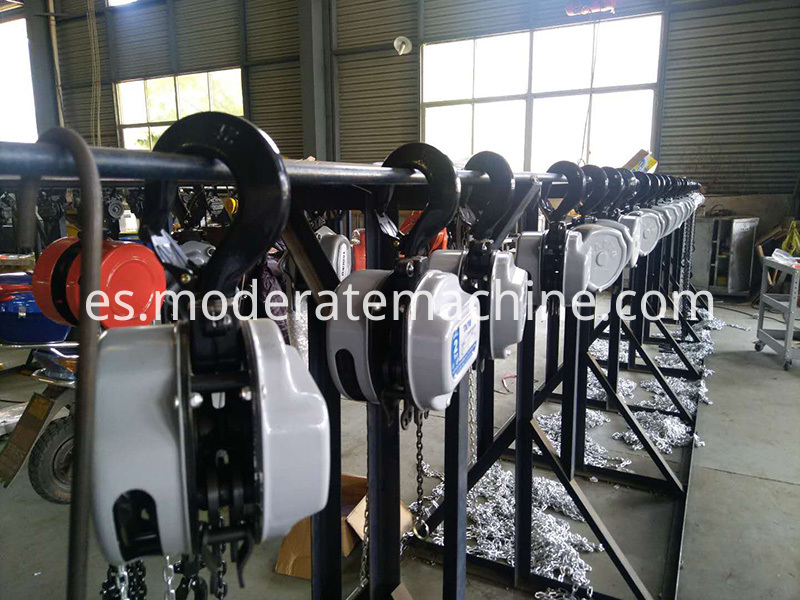 Our Company
Quzhou Zhongdu Machinery Technology Co.,Ltd is industry and trade company which modern enterprise integrating scientific research, development, manufacture and trading. Based on integrity, responsibility and cooperation,our company have professional R&D and sales team, providing one-stop service for customers.Our company mainly products is screw Air Compressor , Piston Air Compressor,Drill Machine, Drill Rig Parts ,Jack Hammer , Boring Machine, water well drilling rig ,drill rod . hammer drill , Jack hammer , rock drill ,Tunnel Shotcreting Machine and Other Machinery Hardware Product etc.After many years of production and research and development, we have obtained more than 20 national patents. The products are sold at home and abroad and are well received by customers.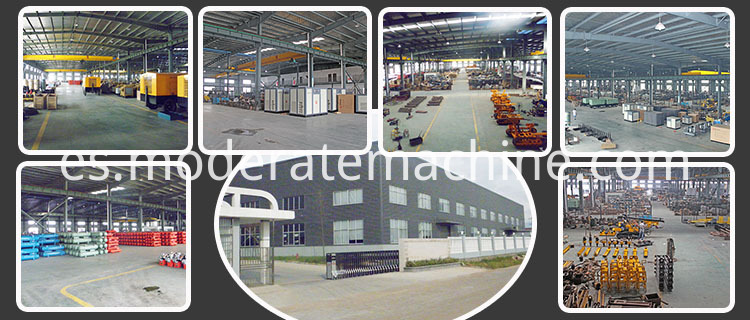 PRODUCTOS POR GRUPO : Izar > Polipasto de cadena